Last updated: June 3rd, 2020
Greetings fellow content creators!
It's officially summer – which means it's time to get HUGE savings on upgrades, updates, and hardware/software bundles with Native Instruments Summer of Sound 2020!
So, if you're a music producer who's ever used NI Komplete Virtual Instruments (and that would be MOST of you), or is in need of a music workstation overhaul… then the time to upgrade is NOW.
But, you'll need to act fast, because this sale only runs through June 30th, 2020.
Jump to a Section:
The Sale: Native Instruments Summer of Sound 2020
Now through June 30th, save 50% on updates and upgrades, or step up your studio setup with an unbeatable hardware/software deal. Check out all offers here.
What is Native Instruments?
Native Instruments is the leader in the digital music creation and performance industry, and with good reason.
Having been at the heart of musical innovation for over 20 years, NI strives to make music creation more inclusive and accessible by providing state of the art hardware, software, and digital services that provide innovative, fully-integrated solutions for music hobbyists, amateurs, and professionals in every genre and style.
On a personal note — I'm a big fan.
I've been using Native Instruments products for over 10 years.
Native Instruments: Komplete Software Upgrades
Supersize your software for less! 50% off sale on Komplete updates and upgrades.
Depending on what previous version of Komplete software you had, registered users of earlier NI Komplete software can now:
Last year, I took advantage of Native Instruments Summer of Sound 2019. As a previous owner of Komplete 9 Ultimate… I was able to upgrade to Komplete 12 Ultimate Collectors Edition for under $300!
That's over 600 GB of instruments, samples, and loops made for every genre to explore!
Honestly? It feels like: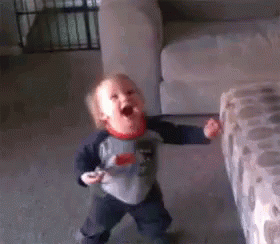 Native Instruments: Hardware/Software Bundles
If you're a music producer who's had an eye on a Native Instruments controller or keyboard… you can save big by grabbing a NI Hardware/Software deal!
Save up to $499.50 on Komplete VST instruments bundled with your choice of hugely popular Native Instruments hardware:
Finding the right deal here is the perfect way to kick off your home music studio setup!
Native Instruments: Virtual Instrument Upgrades
If you're simply looking to update your virtual instrument library, as opposed to jumping all in with Komplete… you have until June 30th to save 50% on software upgrades during Native Instruments Summer of Sale 2020.
This includes popular VSTs such as MASSIVE X, KONTACT 6, REAKTOR 6, GUITAR RIG 5 PRO, SESSION STRINGS PRO 2, the Native Instruments SYMPHONY SERIES, and many, many more!
Native Instruments: Traktor Pro 3 Upgrade
Lastly, for registered users of TRAKTOR PRO 1-2, TRAKTOR DUO 1-2, TRAKTOR SCRATCH PRO 1-2 or TRAKTOR SCRATCH DUO 1-2…
Upgrade to Traktor Pro 3 for just $24.50!
This flagship 4-deck Professional DJ Software makes any mix possible. Crafted to perform with its customizable interface, Traktor Pro 3 is built for the club.
Final Thoughts
If you're a music producer living in this century… it's impossible to ignore Native Instruments.
They've truly changed the digital music creation landscape.
Speaking as a musician who's written over 150 songs for music libraries… I can tell you that Native Instruments has been an integral part of my songwriting process.
As of 2019's Native Instruments Summer of Sound sale, I'm a happy owner of Komplete 12 Ultimate as well as NI's Komplete Kontrol S49 Mk2 Keyboard. I think it goes without saying that Native Instruments will be with me for a good portion of my musical future.
How about you?
Are you a fan of Native Instruments? What are your favorite NI VSTs?
What are your thoughts on the Komplete Kontrol S61 Keyboard Controller?